THE EVOLUTION OF THE PACK
2016 • THE DREAM
Back in our humble 2016 beginnings, we just wanted a Pack that would stand up to Laptop Flop. Work was evolving quickly - becoming office agnostic and laptop centric - and we dreamed of an everyday carry that made sense in this new reality. Plus, 10,00 hours of user research revealed that how you feel carrying your Pack was just as the more "practical" features.
2017 • KICKSTART THE PACK
Our first Pack was 1,275% funded on Kickstarter. What a wild ride to dream up, prototype, write, film and launch this campaign! And this is just the very beginning...
2017 • THE PACK EVOLVES WITH BACKER INPUT
Taking cues from backer comments and our production engineers, the team worked to improve the Pack's security (the two-factor lock is added), materials, and manufacturability.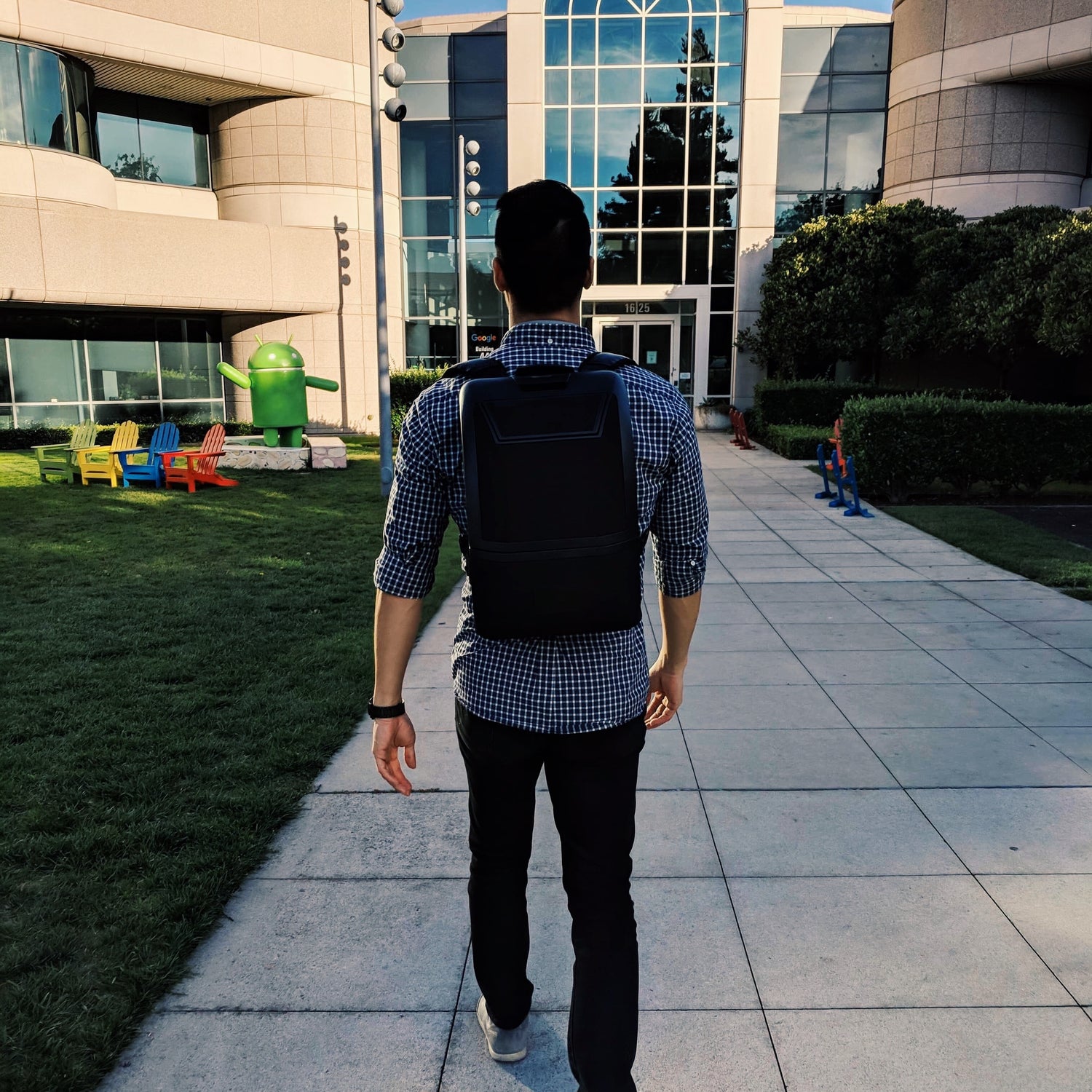 2018 • THE PACK 1.0 LAUNCHES
Produced by Watson, with many manufacturing hurdles overcome, the Pack 1.0 finally arrives at our Pack members' doorsteps. Time to put it through its paces.
We tested out retail in partnership with B8ta and received our official US Utility Patent for the Pack!
2019 • THE PACK 2.0 LAUNCHES
User feedback is integrated into feature improvements such as: two-factor lock usability, additional travel pockets, strap length, interior fabric, opening mechanism, and more.
Check out Chase Reeve's review here.
2020 • PAUSE
It didn't make sense to try to push forward while the world stayed home. Like you, we spent 2020 longingly looking at our Packs as they stood proudly on our office shelves. We took a step back to re-evaluate what Watson could and should be.
2021 • REIMAGINING MANUFACTURING
The dream of vertically integrated company (where we design, produce, and sell our own products under one roof) no longer resonated. Instead, we decided to focus on what we do best - dreaming up epic everyday goods and collaborating with you to make them a reality - and let seasoned industry experts take over the manufacturing thorn in our side. Watson Packs are now made in the same factories trusted by brands like Pelican, Rimowa, and Away.
Fall 2022 • SOFT LAUNCH THE PACK 3.0
...And did they ever deliver! The Pack 3.0 benefits from new and improved ballistic nylon, premium monogram options, a redesigned latching system, and more. Pre-orders were 80% sold through.
March 2023 • DELIVER THE PACK 3.0
The long-awaited Pack is here! Thanks to our fantastic manufacturing partners and loyal community, The Pack 3.0 is in-stock. Run, don't walk.
GET THE PACK